Services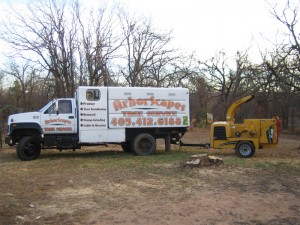 ArborScapes Tree Service, Inc. offers a wide array of tree services to fit your needs. After initial contact we will discuss your service request and then evaluate your trees. As professionals we can help to determine the best operations to maintain the highest quality of life for your trees. The ArborScapes team is efficient and skillful in the practice of safe tree removal. We will look for potential hazards such as extensive die back, the crowding structure of other more valuable trees, and signs for high probability of tree failure. Tree removal is a last resort determined by your short or long term needs and goals for your property. We also take into consideration the safety to people and structures in all of our decisions concerning your tree maintenance.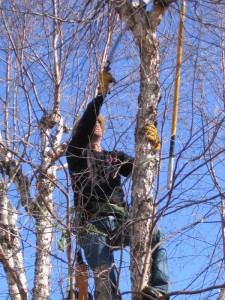 Pruning is the most common maintenance procedure we practice. We have an absolute understanding of proper pruning and how your trees will react to every cut. Improper pruning will last forever and can potentially result in a shorter life cycle for your tree. Our employees are trained in the industry standards set forth by the American National Standards Institute (ANSI) for Tree Care Operations.
Tree cabling and bracing is an operation to reduce risk of substantial damage to property or your tree itself. Bracing hardware is installed to hold cables in place to support two or more limbs together. This reduces lateral movement and increases the amount of weight a tree branch union can support. This is most commonly installed when a tree is split, or has poor limb structure enabling the more inherent dangers of multi-stemmed trees. This practice helps to reduce damage from wind, and accumulation of snow or ice.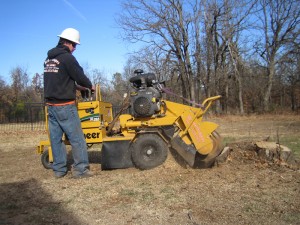 ArborScapes also offers stump grinding or removal. Tree stumps can be unattractive and hazardous. With stumps gone your yard will look much better and allow grass to fill in where the stump used to be. This will also reduce potential damage to yard equipment, maintenance, and allow you to walk on nice grass with no worries of injuring your feet.
Last but not least, tree Installation is a service we offer as well. If new or replacement trees are needed or desired we can accommodate you. We have many local growers that we work with to ensure we can guarantee tree health in our climate zones and soils.